Lloret History
_ Building since 1957
Obres i Manteniments Lloret began with the purpose of repairing and building on small-scale. In the mid 80's, Antoni Lloret García got the management of the company, and it threw itself to civil works and industrial maintenance.
In the early 90s started the housing promotions and in 1995 the construction of many treatment plants as well as the industrial companies' maintenance throughout the country.
In recent years and continuing with the policy of promoting the presence of Obres i Manteniments in various sectors, a new area of the company has been launched dedicated to the restoration of historic buildings for their subsequent sale, both in Catalonia and the rest of Spain. It was in 2008 when this area expanded to the South of France.
Obres i Manteniments Lloret is a familiar business, currently with the third generation in the company, which has devoted all its efforts since 1957 to the construction industry, focusing on the construction of civil works, building, housing promotion and restorations of historic buildings.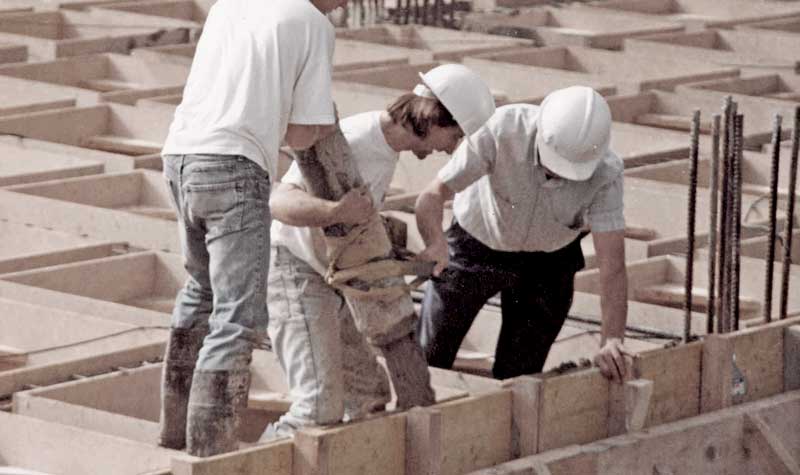 Antoni Lloret García, 1985.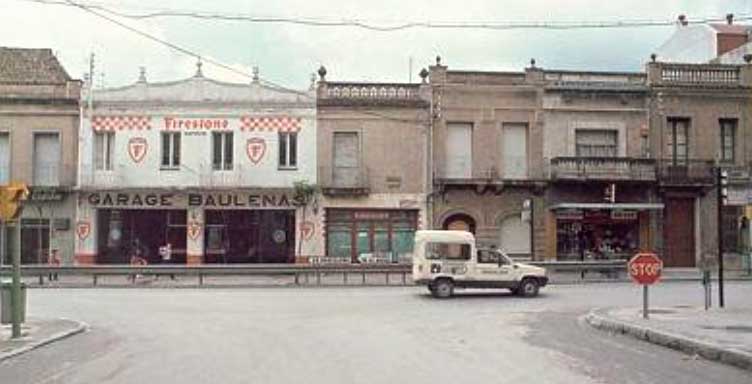 Lloret van. Granollers, 1985.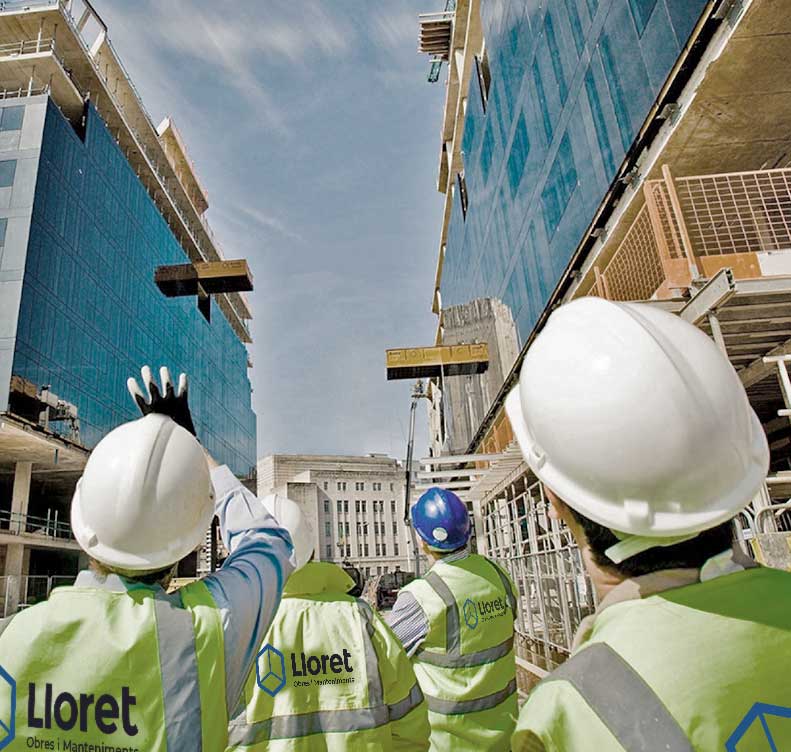 Values
_ Our foundations
Human quality, ethics and mutual respect among workers have always been the most important in the philosophy of Obres i Manteniments Lloret.
Since its inception, it has paid special attention to safety at work: investing large resources (human and material) to promote accident prevention and comply with current regulations.
In addition, they know that the important thing about meeting the targets is to do it collaboratively.
Objectives
_ Growing with commitment
Lloret has great objectives regarding quality, occupational risk prevention and environmental protection.
It is aware of its responsibility towards the social environment where it carries out its activity. An increasingly stringent and sensitive environment.
It promotes continuous, sustainable and profitable business growth that meets the needs of its customers, suppliers and society in general.
In this regard, Obres i Manteniments Lloret was one of the first construction companies in Catalonia to obtain ISO 9002.